Future students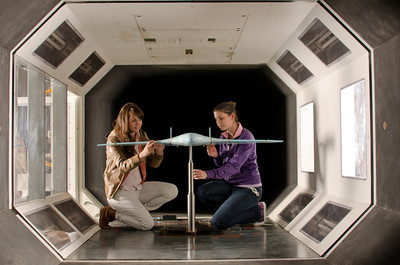 Aeronautical Engineering involves the design, analysis, development, construction, maintenance and operation of flight vehicles. An aeronautical engineer needs a sound understanding of the mathematics, physics, computer science, materials science and design philosophy involved in this field. Aeronautical engineers apply their skills in a variety of cutting-edge areas in the global aerospace industry. They also lead the way in many other fields of science and technology, so graduates of this field are also in demand in other areas, including low-speed aerodynamics such as automobile design, navigation systems, and computer operation and software engineering.
Biomedical Engineering is a multidisciplinary branch of engineering that combines knowledge of mechanical, mechatronic, electronic, chemical and materials engineering with the life sciences of medicine, biology and molecular biology. It is one of the fastest growing branches of engineering. Biomedical engineers design and manufacture implantable and external medical devices including orthopaedic, cardiovascular and other electronic and surgical equipment. These include artificial joints and limbs, dental devices, medical electronics and implantable devices, as well as tissue engineering and computer simulation such as MRI, x-ray and CT scans.
Mechanical Engineering represents a broad branch of professional engineering, with its practitioners applying basic sciences to the development of technologies that enhance our quality of life. Mechanical engineers contribute to almost every type of engineering activity - from the application of nanotechnology to the design of systems crucial to sustainable power generation, air conditioning, transport, steel production and mining.
Mechatronic Engineering is the study of computer-controlled systems that form the basis of the 'intelligent' products that are ubiquitous in today's society. Drawing on aspects of disciplines such as mechanical, electrical and systems engineering, as well as computer science, it provides the foundation for cutting-edge technologies in fields including robotics, manufacturing, aerospace and bioengineering.
Space Engineering is an exciting new 21st Century discipline underlying the exploration and conquest of nature's most unforgiving environment.Combining key areas including orbital mechanics, space vehicles, ground station infrastructure, space avionics and space robotics, the space engineering specialisation at the University of Sydney is the only degree of its kind offered in Australia.
The Aerospace, Mechanical and Mechatronics school offers an exciting range of engineering programs in the above fields at both undergraduate and postgraduate level.
Find out more about our Aeronautical, Biomedical, Mechanical, Mechatronics and Space Engineering Programs.
Research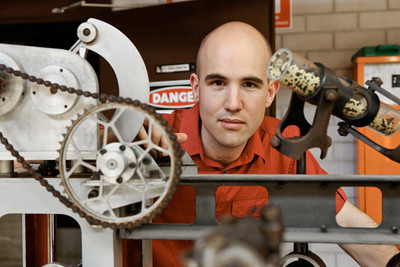 The AMME school is home to many leading research centers and groups.
Materials and Structures
Mechatronics
Thermodynamics and Fluids
Biomedical Engineering
Aerospace Engineering
Find research opportunities in these fields, read about our researchers' areas of interest and expertise, and make contact with them via Research Supervisor Connect