Notices and Opportunities
Current notices and opportunites are summarised below. See relevant subheadings and links for more information.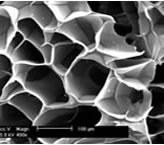 ADATE seeks to broaden the horizons of its members by holding workshops, symposia, and hosting visitors who work in related or complementary fields.
We welcome approaches from staff or potential collaborators with ideas for a visit or an event, and ADATE may be able to assist in putting together funding applications where appropriate, as well as organising and publicising an event or notice that may be of interest to the network.
Please contact us if you have any queries or suggestions.

You may also like to subscribe to the ADATE mailing list.